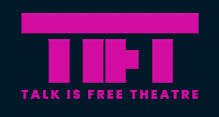 TIFT to open tonsorial parlour in June.




After a three-week pop-up appearance in London, UK, in 2018, TIFT is bringing their steady hands and sharp razors to cheeks and necks in need in Toronto in June.

Located discreetly within the Neighbourhood Food Hub at 1470 Gerrard Street East, clients are sure to receive the closest shave they have ever known, given with more dexterity than any street mountebank.

Services are $70+HST and also include a stylish trimming of the hair, a soothing skin massage, a pomaded head, and a slice of meat pie (while supplies last), all while being serenaded by some of the country's top theatre talent.

TIFT's Toronto Tonsorial Pop-Up Parlour will be open to 44 patrons per day and for limited hours between June 6 and July 3, 2022.

For more details and bookings, please go to www.tift.ca and click on Sweeney Todd: The Demon Barber of Fleet Street.
"Press releases and announcements" are presented verbatim without comment